12/03/06 @ 03:29:15 am, Categories:
Life of Baka
,
Pretty Pictures
,
Random Randomness
, 1026 words, 13190 views
So I fired up Photoshop, and began pasting elements into seperate layers... Main shield, inner shield, globe, sword, the upper set of wings, the banner... All pasted into a 2700x3500 image as 'smart objects'. (God bless CS2.)
I then proceeded to add gradient overlays, highlights, shadows, and whatnot, tweaking everything. I wasn't going for an exact replication of my source material, no. My source material are flags and patches... They're a bit more flat than this. I was going for the look of a screen-ready graphic, or something they'd have painted on the wall at headquarters. ...the patches will come later.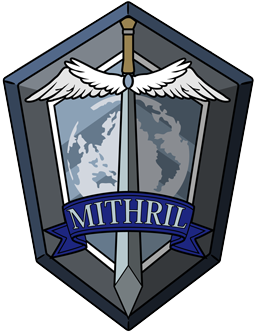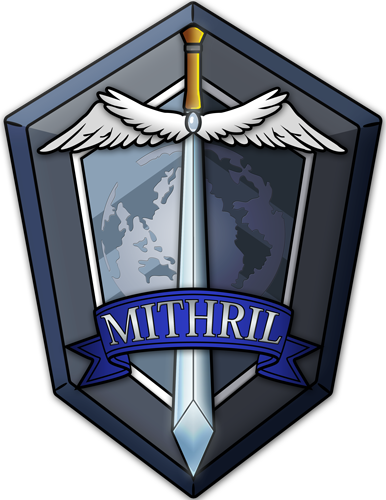 Here you can see the progression. (Click for larger images.)

Okay, so I've got this more or less perfected... But there's still the missing inscriptions....

Next Time: The Final Battle!
Permalink