12/03/06 @ 03:29:15 am, Categories:
Life of Baka
,
Pretty Pictures
,
Random Randomness
, 1026 words, 13193 views
Time to fire up Illustrator! Making the 'shield' and 'sword' were the easy part. The banner was fairly easy, too. But the wings and the globe...wow. At least I am now very well acquainted with the proper uses of both the pen and pencil tools...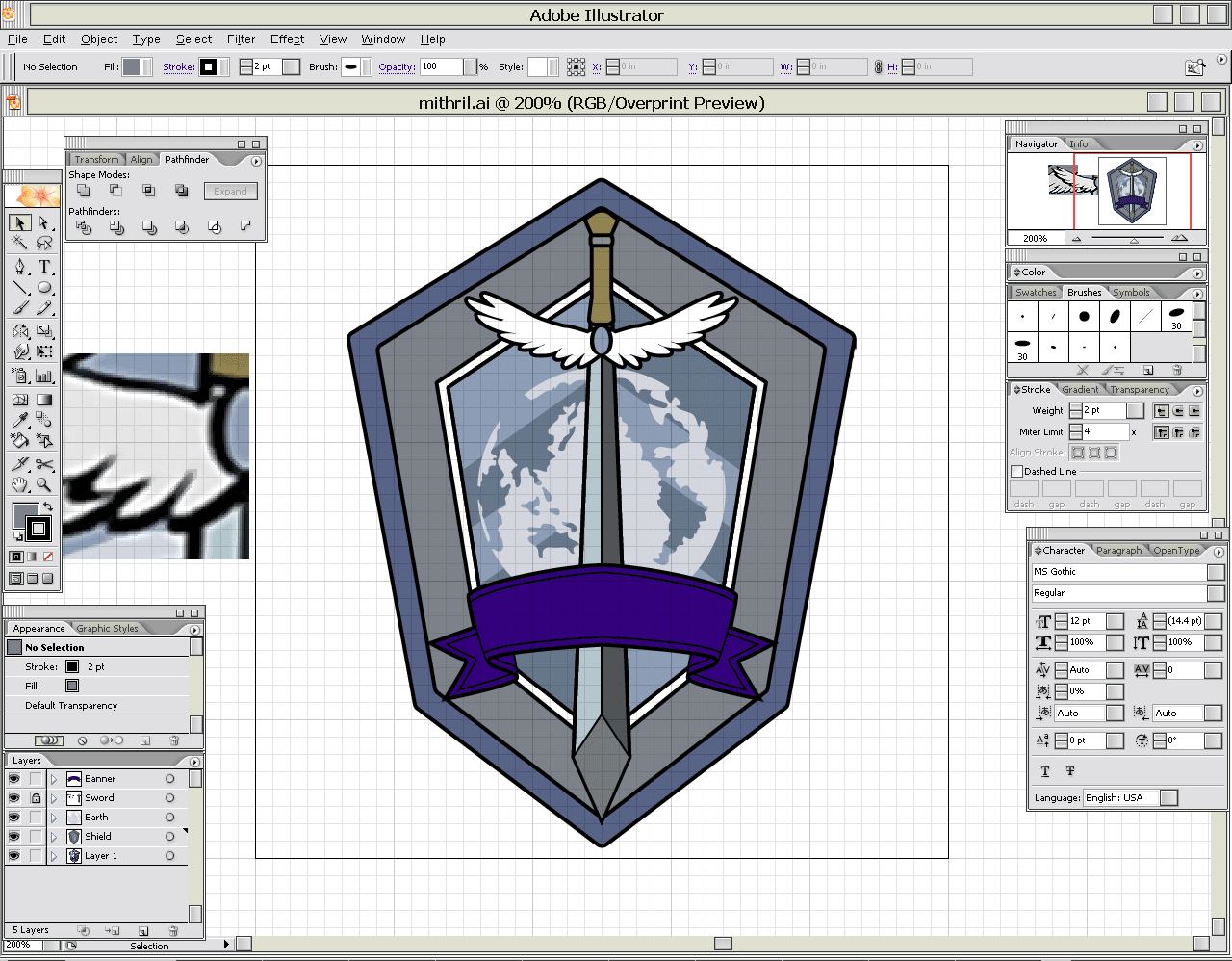 Working in Illustrator. (Click for larger images.)

For the time being, I skipped the shield inscription and went on to Photoshop.

To Be Continued...
Permalink