The original Giant Pachinko Machine of Doom.
>> The day-to-day chronicles of Baka-chan, evil genius and overlord of the Giant Pachinko Machine of Doom.
To all stupid people.
03/08/07 @ 10:11:30 am, Categories:
Baka-chan vs. Stupid People
, 20 words, 1076 views
The following is a public service announcement brought to you by the GPMoD on behalf of the Genepool Lifeguard's Guild.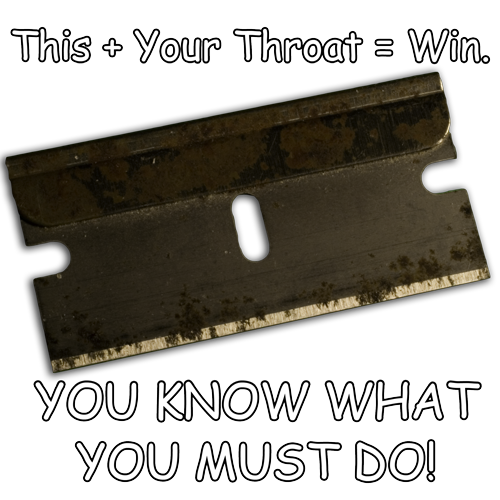 Permalink
nani sore?
A peek inside the mad, mad, mind of Baka-chan. Animator, artist, hater of stupid people, and evil genius. Look upon the undoing of all order in the universe, and tremble.