05/18/08 @ 01:33:56 pm, Categories:
Life of Baka
,
Gaijin Hero
, 224 words, 1046 views
So, there's quite a few things I've forgotten to discuss lately… Like the recent additions to my rig, my current obsession with electronics, and a few other things.
First, let me just start by wishing my father a happy birthday, he turned 59 last Thursday. While some of you may know, I'm sure there's many who do not; my father and I share an apartment. A mutually-beneficial arrangement whereby we each pay half the rent and bills, and are able to pool the rest of our income to spend on whatever stupid shit we want at the moment. He works right next door, too. So it's really rather convenient for both of us.
The only reason this really works is that, besides being my father, he's also one of my best friends. Many of my core interests I got directly from him; photography, computers, graphic design, gadgets, electronics, and just making stuff. I really couldn't ask for a more perfect roommate. We watch anime together, play computer and video games together and against eachother, and as we are currently, we commonly work together on things, or at least seek eachothers' input and advice. (Of course, the extreme similarity in personality does lead to conflict on occasion but hey, what're ya gonna do?)
So, happy birthday, dad. Keep being awesome.
My father, is a Gaijin Hero.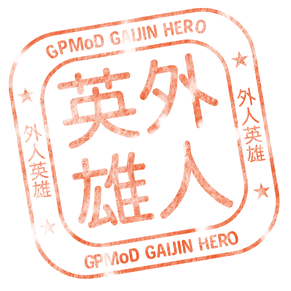 Permalink