04/20/09 @ 05:29:52 pm, Categories:
Life of Baka
,
GPMoD People
, 299 words, 981 views
So, with the help of the great and mighty Edward_K, I was able to purchase a Wacom Cintiq 21UX back in October. I owe him huge and not just the money I need to pay back. It made a huge difference having it, and I wish I'd used it more in the last couple of months, but it's been hard keeping enough open desk space. ;o
Last week I got the desk cleared off so I could sit down and really try and do something. I had a particular image in my head, and so I went about trying to execute it.
Now, let me just say, this is maybe the second or third time I've actually done more than a little doodle in…well, more years than I can remember…and the first time I've tried drawing a hand in any sort of detail, which is hard as hell lemme tell you. ;3
Anyway, enough excuses…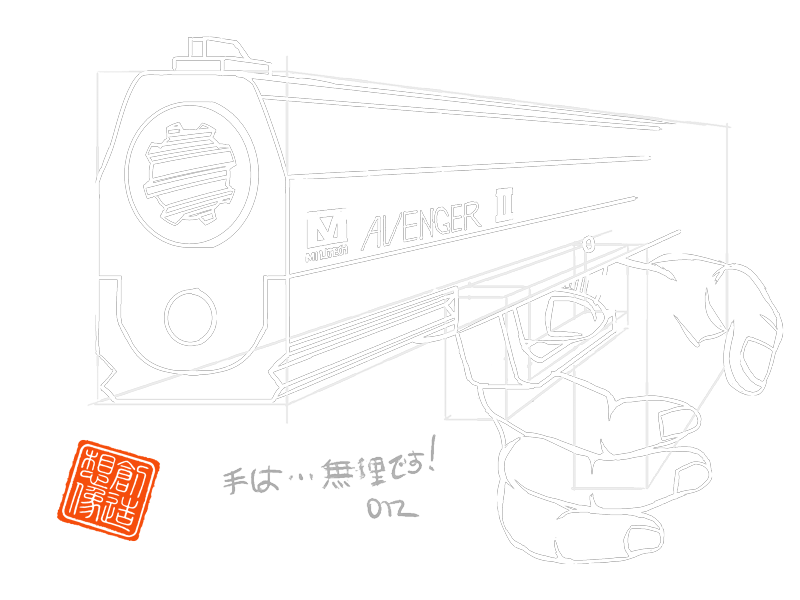 I'd say it's turned out pretty good so far. Hand looks like crap though, and I'll have to redraw it probably, since it doesn't look like it's gripping the gun tight enough. (Also it would probably be good to finish drawing the gun)
I would have absolutely no chance of drawing even THIS well if it weren't for ComicStudioEX 4. It really is a miraculous piece of software, and actually makes me a better artist than I am, with all of its helpful drawing aids. I'd like to go into detail on some of that at another time. In fact, after I get set up in the new apartment, I wanted to do a podcast where I discuss the software. Prompted by a short discussion I had about it with my cousin when she was here the other day.
Anyway, practice practice practice!!!
Permalink