10/24/05 @ 09:31:40 pm, Categories:
Baka-chan vs. Stupid People
,
Baka-chan Brings The Funny
, 429 words, 964 views
So, I was looking for new stuff to download, when I noticed an 'Age of Empires III' making-of DVD.
The game's pretty good, and at the very least, one of my friends, who loves the series, might want it. But oh, what's this?! There's a comment on the post? Uh-oh... Is it bad? Incomplete? ARE THERE NO PARS?! OH MY GOD!! *Click*
OMG
Comment created by Member h2d [privmsg] at 10:27PM -- Monday October 24 2005 EST

makeing a movie about makeing a bad game is sad man... one would be mislead to belive they were actually proud of this...
AOE Supreb AOE II Great AOE III BS
I would like to see a the makeing of warcraft or starcraft...
What in the name of fuck?! Why the fuck do people feel the need to thread-crap in the comments of posts on newzbin, like it's a fucking forum? What the hell kind of sentence structure is ANY of that? And 'makeing'?! Fuck this, I'm taking this little shit apart.
(no subject)
Comment created by Member Baka-chan [privmsg] at 11:44PM -- Monday October 24 2005 EST

I'm curious to know how you can misspell a word THREE times that appears SIXTY TIMES on the page you were looking at. (We'll slide right on past the fact that it's not a hard word to spell correctly.) Does that take special training as some sort of Jedi of the Order of Illiterate Bastards?

You have got to be the second most ignorant person I have ever seen utter something on the internet. The first is Jack Thompson, wanted dead or alive for crimes against sentience.

First of all, AoE II is better than AoE. Secondly, AoE III is a great game, and a credit to the studio that put it together.

Your job isn't to go out of your way to tell people that something sucks, that's not what these comment fields are for. So could we, maybe possibly, leave it to people who have some idea what in the hell they're talking about?

If you doubt my claims, I merely refer you to the fact that the majority of sentient bipedal organisms on this planet have things to say about the game that are in direct, and diametric opposition to what you think. So get over it.

http://www.gamerankings.com/htmlpages2/925735.asp
And if any of you would like to see how fucking ridiculous his misspelling 'making' is... Have a look.
Makeing? Honestly, what the fuck, son? You know what I say to that?
MAKEINU!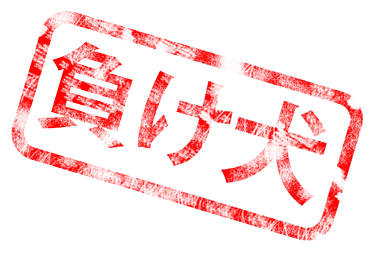 You fucking fail. You lose at the game of life.
Permalink